David Baier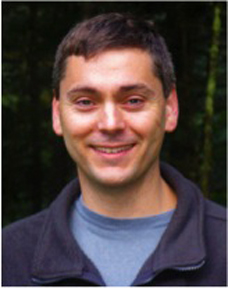 Human Anatomy, Comparative Vertebrate Anatomy
Associate Professor
Education
Ph.D., Brown University, 2006
B.Sc., Montana State University, 1997
Courses taught:
BIO122 Human Biology
BIO201 Comparative Anatomy
BIO205 Human Anatomy
Research
My research integrates studies of living animals with fossil skeletons to better understand how bird wings evolved. In my lab, we incorporate a biplanar, high-speed X-ray system, called XROMM (X-ray Reconstruction of Moving Morphology), CT scans, dissections, mechanical testing, and computer modeling to explore how joints work. Armed with knowledge about how form is linked to function, we can begin to ask how extinct animals, known only from their skeletal remains, might have moved.
Recent Publications:
Baier DB, Gatesy SM, Jenkins FA. 2007. A critical ligamentous mechanism in the evolution of avian flight. Nature 445(7125):307-310.
Brainerd EL, Baier DB, Gatesy SM, Hedrick TL, Metzger KA, Gilbert SL, Crisco JJ. 2010. X-ray reconstruction of moving morphology (XROMM): precision, accuracy and applications in comparative biomechanics research. Journal of Experimental Zoology Part A: Ecological Genetics and Physiology 313A(5):262-279.