Modern art, science collaboration looks to Dungeons and Dragons for inspiration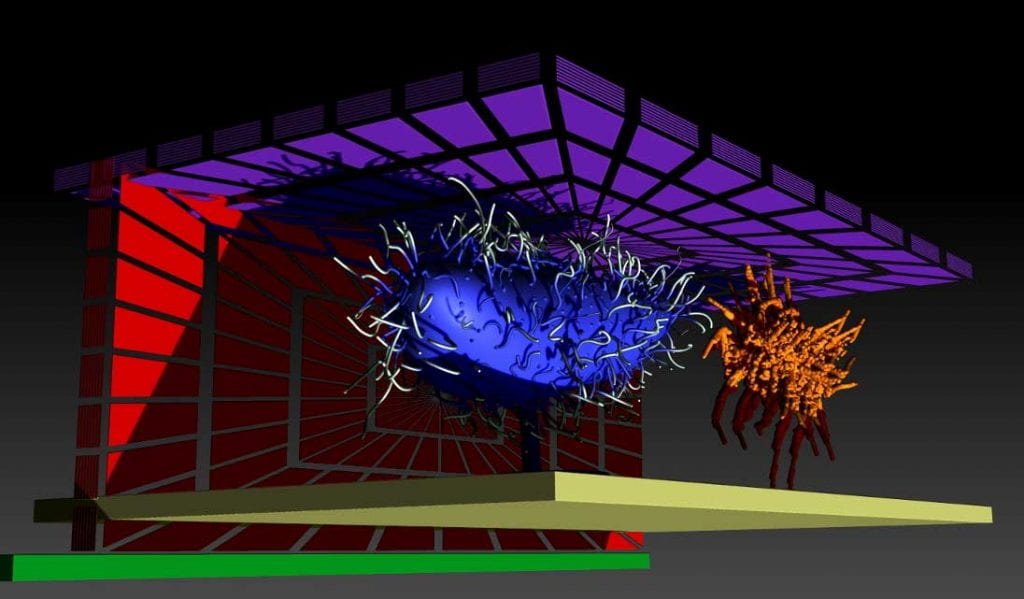 By Chris Machado
Art met science during the spring semester at Providence College. From that encounter came a shared experience between two distinct student groups, a deeper understanding of the immune system and digital imaging, and the revival of a classic role-playing game.
When Dr. Charles Toth, associate professor of biology, was planning his Immunology course, he wanted to engage students through a creative project. That quest led Toth to James Janecek, associate professor of art, who was planning his Digital Imaging: 3D Game Characters course. Toth's course covers the fundamental aspects of immunity, hypersensitivities, immunodeficiencies, autoimmunity, and transplantation biology. In Janecek's course, students use software to sculpt and paint objects in real time.
Working together, students from both classes were tasked with meeting those class objectives by creating a Dungeons and Dragons-like tabletop game. An interactive dungeon based on the colon, stomach, and brain was created by Toth, and the students were charged with developing "attacks" and "defenses" for the characters to align with actual biological functions of the cells.
Continue Reading