Charles Toth, chair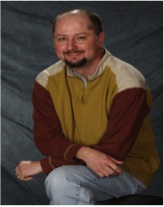 Developmental Biology
Associate Professor
Education:
Ph.D., University of Virginia, 1993
B.S. University of Toledo, 1987
Courses taught:
BIO200 Cell Biology and Molecular Genetics
BIO320 Developmental Biology
Research
All blood cells are created by the pathway of hematopoiesis, which is the differentiation of pluripotent stem cells into fully formed mature blood cells. In adults, hematopoiesis occurs in the bone marrow by the directed differentiation of these stem cells. The genes and proteins associated with blood cell differentiation are an important topic of research. Previous research has determined a gene locus, c-myb, which is involved in hematopoietic differentiation. This gene is predominately expressed in progenitor cells of adult bone marrow and is regulated by the transcription factor family NF-kB. My project is to study hematopoiesis using human induced pluripotent stem cells (iPSC). From these stem cells, formation of embryoid bodies and treatment with specific growth factors will produce hematopoietic stem cells that can be studied for changes in gene expression.
Recent Publications: