Biology at Providence College Home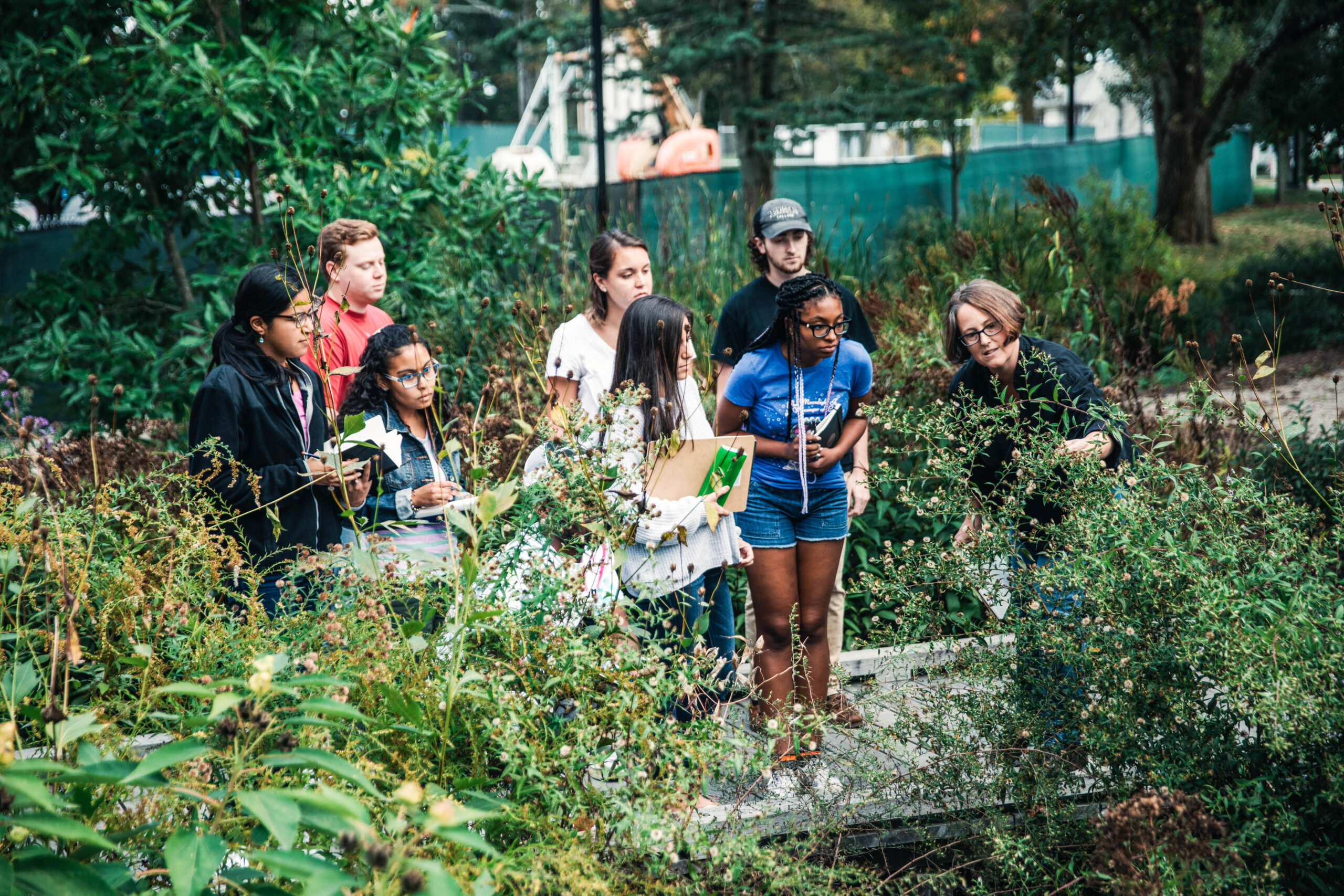 Biology at Providence College
The goal of the biology curriculum is to make students aware of the structure, function, and evolution of life as manifested on the cellular, organismic, and population levels through lecture, formal laboratories, and experiential education (e.g. research and internship). There are many opportunities offered to students to explore their passions in the biological and life sciences, including our focus areas of bioinformatics, ecology and evolutionary biology, molecular biology, conservation, marine biology, bioethics, cancer biology, bioimaging, neuroscience, organismal biomechanics, and physiology.
DEGREE PROGRAMS
BEYOND THE CLASSROOM

Participate in paid research through PC's Summer Undergraduate Research Program

Complete field study in Costa Rica or South Africa, or join a biomedicine program at the Danish Institute for Study Abroad

Present research with faculty members at national and international professional meetings
FACULTY
Our faculty come from diverse backgrounds and hold degrees from some of the finest institutions in science and research, including MIT, Brown University, Yale, and Harvard, and their work is published in leading scientific journals, including: the American Association for Cancer Research, the Journal of Experimental Zoology, American Journal of Botany, Genetics, Marine Biology, Journal of Heredity, the Journal of Experimental Biology, Behavioral Ecology, and Neuropharmacology.
IN THE NEWS
AFTER PC
93%
of 2018-2022 biology graduates are employed and/or attending graduate school
26%
are attending school only
5%
are employed and attending school
Due to rounding, some totals may not correspond with the sum of the separate figures.
Selected Places of Employment/Service
AmeriCorps
Amgen
Beth Israel Deaconess Medical Center
Boston Celtics
Boston Children's Hospital
Boston Orthopedic and Spine
Brigham and Women's Hospital
Broad Institute
CVS Health
Dana-Farber Cancer Institute
GE Healthcare
Little Sisters of the Poor
Meditech
Memorial Sloan Kettering Cancer Center
Mercer
National Institutes of Health
Providence VA Medical Center
Siemens Healthineers
Tufts Medical Center
University of Pittsburgh Medical Center
Vertex Pharmaceuticals
Volunteers for Wildlife
Walt Disney World
Selected Graduate Schools
Boston College
Boston University
Brandeis University
Brown University
Columbia University
Fairfield University
Harvard University
Johns Hopkins University
Lincoln Memorial College of Veterinary Medicine
Mt Sinai Ichan School of Medicine
New England College of Optometry
Northeastern University

SUNY Optometry
Simmons University
Suffolk University
Syracuse University
Temple University
Tufts University School of Dental Medicine
University of Connecticut
University of Pennsylvania
University of Southern California
Wake Forest University
Zucker School of Medicine at Hofstra/Northwell
ADDITIONAL CONTACT INFORMATION