Professor Emeritus Costello receives NSF grant!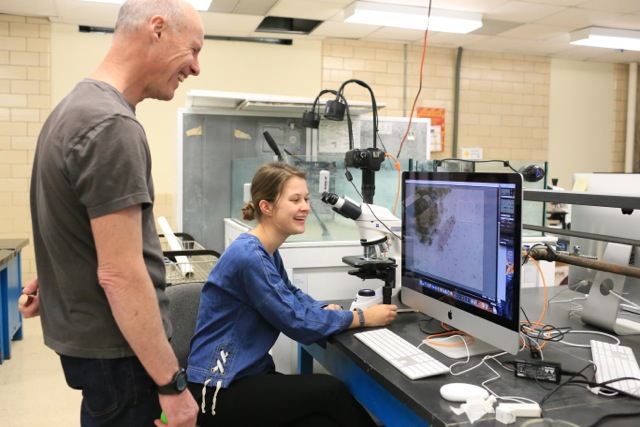 Dr. John "Jack" Costello, professor emeritus of bBology, has once again been awarded a very competitive National Science Foundation Award–this time by the Division of Integrative Organismal Systems (IOS). This collaborative research award was made under the Research at Undergraduate Institutions (RUI) program.
The project, "Functional design of siphonophore propulsion and behavior", is a collaborative project led by Dr. Sean Colin at Roger Williams University (RWU). Separate but linked awards have been made to: Sean P. Colin of Roger Williams University (a former student of Dr. Costello) and Dr. Kakani Young at the Monterey Bay Aquarium Research Institute.
In addition to the faculty named as principal investigators, the team is comprised of undergraduate students at Providence College and RWU. The project approach will be to resolve a range of propulsive modes and swimming behaviors used by a variety of species representing the major siphonophoran lineages. This will involve blue-water diving methods in surface waters of an Atlantic site (Bermuda) and deep sea ROV methods at a Pacific site (Monterrey Bay, CA). The results will allow a broad comparison of swimming by this group that will complement the growing understanding of their trophic ecology.
Announced by Dr. Kris Monahan, Director, Sponsored Projects and Research Compliance (SPaRC)